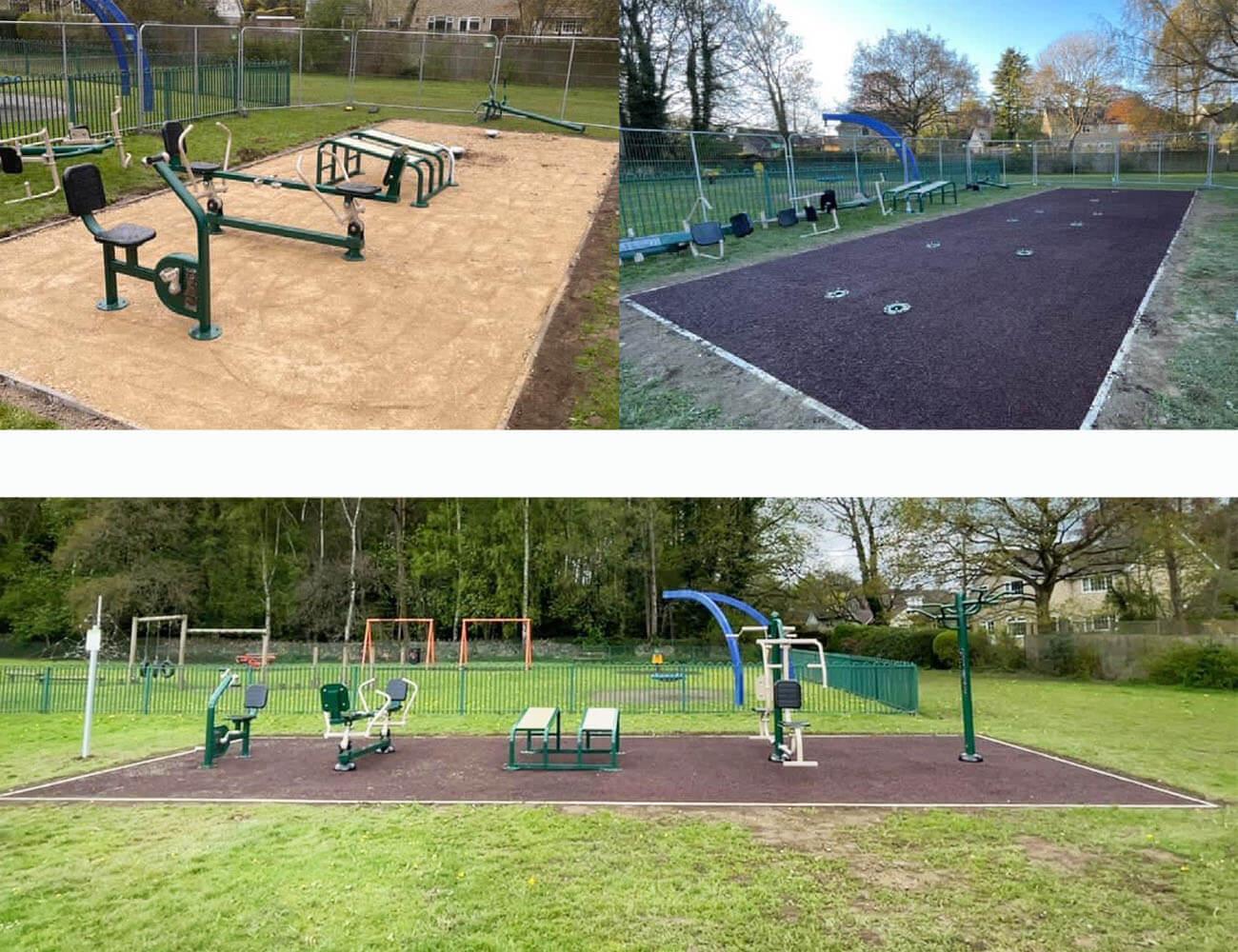 The Background
Pannal and Burn Bridge Parish Council is a relatively new Parish Council created in May 2016. They wanted to provide a high-quality outdoor gym solution in one of the main open spaces in the parish, Crimple Meadows, to increase the opportunities for the local population to have access to further health and well-being activities. After a review of a number of suppliers and several on-site meetings, the Council chose Fresh Air Fitness to deliver the proposed solution.
The Challenge
The site was known to get boggy during the winter months, but the client wanted a solution that could be used all year round. Providing the correct surfacing would be crucial to its success. This facility needed to appeal to all ages and abilities. The equipment selected needed to allow complete beginners to use the gym and provide opportunity for the community to develop their physical strength over-time and not plateau.
Our Solution
The site was built to last, underpinned by a high-quality surfacing solution, including concrete pin kerb edging, a compacted stone base and a rubber mulch surface. Into the surface Fresh Air Fitness installed various equipment which can cater for up to 10 concurrent users. The mix of all body cardio and strength pieces means that there are activity opportunities available for all abilities and all ages.
The Feedback
"I am delighted to confirm that councillors are well pleased with the provision made by Fresh Air Fitness and that we have already received a number of very positive comments and feedback."