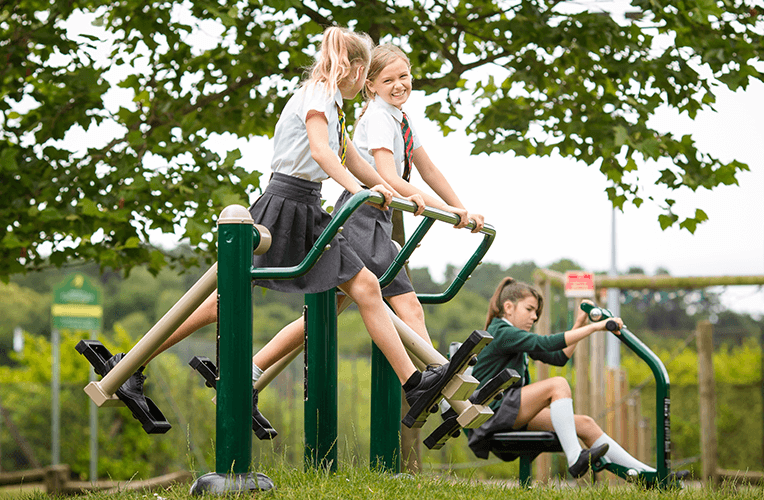 The Challenge
Head teacher, Mr Sales, and his team wanted to install a gym that would make an additional and sustainable improvement to the quality of the PE they offer. It needed to be suitable for all abilities, allowing children to develop and progress over the terms and years. It was essential that the gym was safe for use with minimal supervision and robust enough to withstand heavy use during and after school.
Our Solution
Fresh Air Fitness supplied and installed a nine-piece outdoor gym which would provide a variety of physical benefits. Selected from the Children's KS1 & 2 range, cardiovascular equipment including a Double Air Walker, Air Skier, Elliptical Cross Trainer, Double Cross Country Skier and Rider to get hearts pumping, build stamina, strength and flexibility.
An Arm and Pedal Bike, T'ai Chi Spinners, Hip Twister and Seated Leg Press would facilitate whole body strength building, tone, balance and coordination.
The Result
"Our new outdoor gym has been a fantastic addition to our physical education lessons. Installation was quick and simple. The equipment offers the children a challenging workout using very different movement, complimenting their learning greatly" Mr Sale.