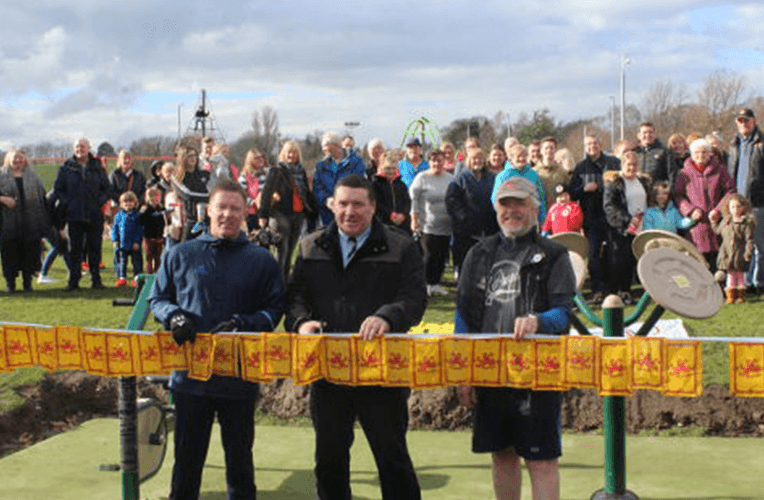 Background
The trail was funded by Tesco, Bank of Scotland, Edinburgh Airport, Councillor Bob Constable's local funding and the Coal Industry Social Welfare fund. Once the funds were secure, they chose to work with Fresh Air Fitness for this special project.
The Challenge
Bonnyrigg and Lasswade Community council wanted to provide a fitness facility that the whole community could use, young and old, from fitness beginners to seasoned gym goers. 'The fitness trail is aimed at both adults and children in order to help them get fit and stay fit.'
Our Solution
Fresh Air Fitness supplied and installed a 6-piece outdoor trim trail from our selection of parks equipment. Cardiovascular equipment including an Air Walker, Arm & Pedal Bike, Double Rower and Cross Country Skier. Each piece is very simple to use and provides a cardio workout, strengthening the heart muscles. The Leg Lift Station provides a full body strength training platform including leg lifts, knee raises and pull ups, strengthening legs, core and arms. Finally, the T'ai Chi spinner provides the opportunity to improve balance, flexibility and mental agility.