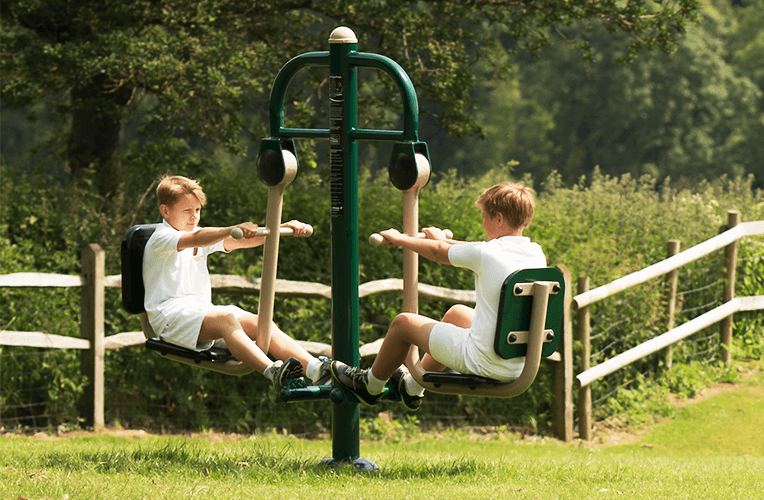 The Challenge
The students were keen to have a facility that could be used by both the junior and senior classes as well as their fitness club, so we needed to specify a range of equipment that would be beneficial to a wide range of ages and abilities.
The gym was to be used as part of structured PE classes and for team training sessions, so it needed to complement the curriculum and the school's wider approach to sport. With various parties involved – the PTA, Pupil Council and Teachers – it was important for us to ensure that all needs were met and that, ultimately, parents would see the value in the school's latest investment.
Our Solution
We supplied and installed a six piece outdoor gym which would enable a full body workout. This comprised cardiovascular equipment including an Air Walker, Air Skier and Children's Rider to get hearts pumping, building fitness and stamina. While a Leg Press, Chest & Shoulder Press and Double Level Chin-Up Bar would facilitate whole body strength building. We designed the installation to present greater challenges to pupils as they grow and develop.